Last night we had the chance to visit Earlham Street Clubhouse to join the 7th birthdate from Zomato.
For those of you who are following me for a while, you know that I really love Zomato! It's a great way to discover good food places near where you are – oh we really fancy a coffee, is there any good coffee nearby? – or simply to get inspiration from their collections.
I've got in touch with Zomato through a friend who works for the company in Lisbon, also had the pleasure of being part of a #Zelfie! That's right a selfie in the zomato offices in the heart of Lisbon.
They also organise quite a lot of events for fellow food bloggers, but most of these events have been on Thursdays, so I never really got the chance to join. This time, for their birthday party it was on a Friday, so both of us had the chance to go.
I have to admit, when you join an event where you don't know a single face feels intimidating and I'm on the shy type. If I'm among friends I'm not shy at all, but after all this time still trying to overcome the initial break-the-ice conversation. Most of the people that were already knew each other from previous events. But as more people started to arrive – and after a few drinks – the conversation becomes a lot easier. After all we all have 1 thing in come: we all love good food, and photograph or write about it (ok that's more than 1 thing,  but you get the picture)!
But before I jump into the event itself, let's talk about Earlham Clubhouse:
Famous for the 90s theme cocktails and relaxing atmosphere it's a great place for a night out with friends and good drinks. The cocktails are really awesome! I had the beetlejuice  and after that a "Rolling with the homies"
The pizzas were really tasty and crusty as well.
A few more moments – Polaroid photos – this is such a great idea for an event like this
The birthday cake
The cake was handmade by a fellow blogger and it was really good! Felt like eating a spongy oreo, and who doesn't love oreos?
Here's a better picture of the cake by Sheepa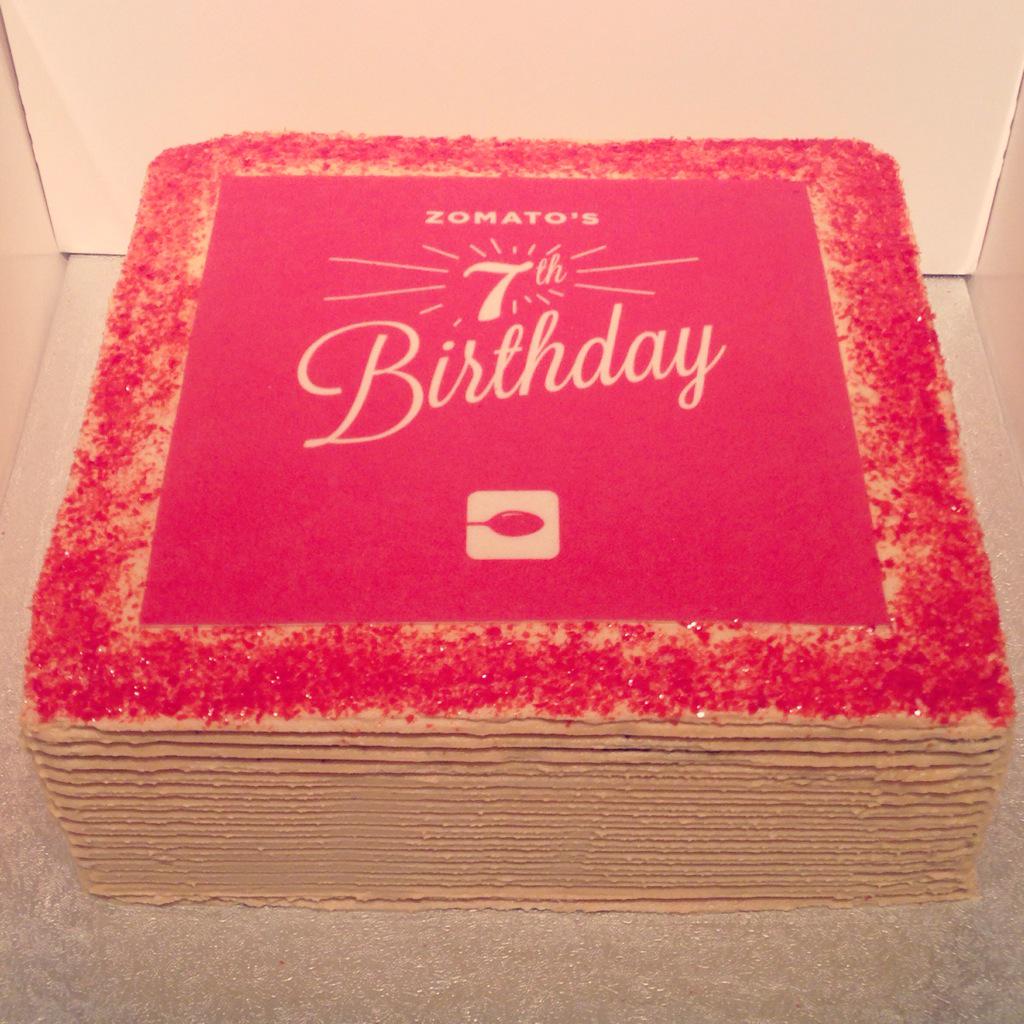 After all the cocktails, wine and gin tonic we felt very tipsy going back home 🙂
So overall it was a very good event. Thank you Zomato!